SAME DAY CERTIFICATIONS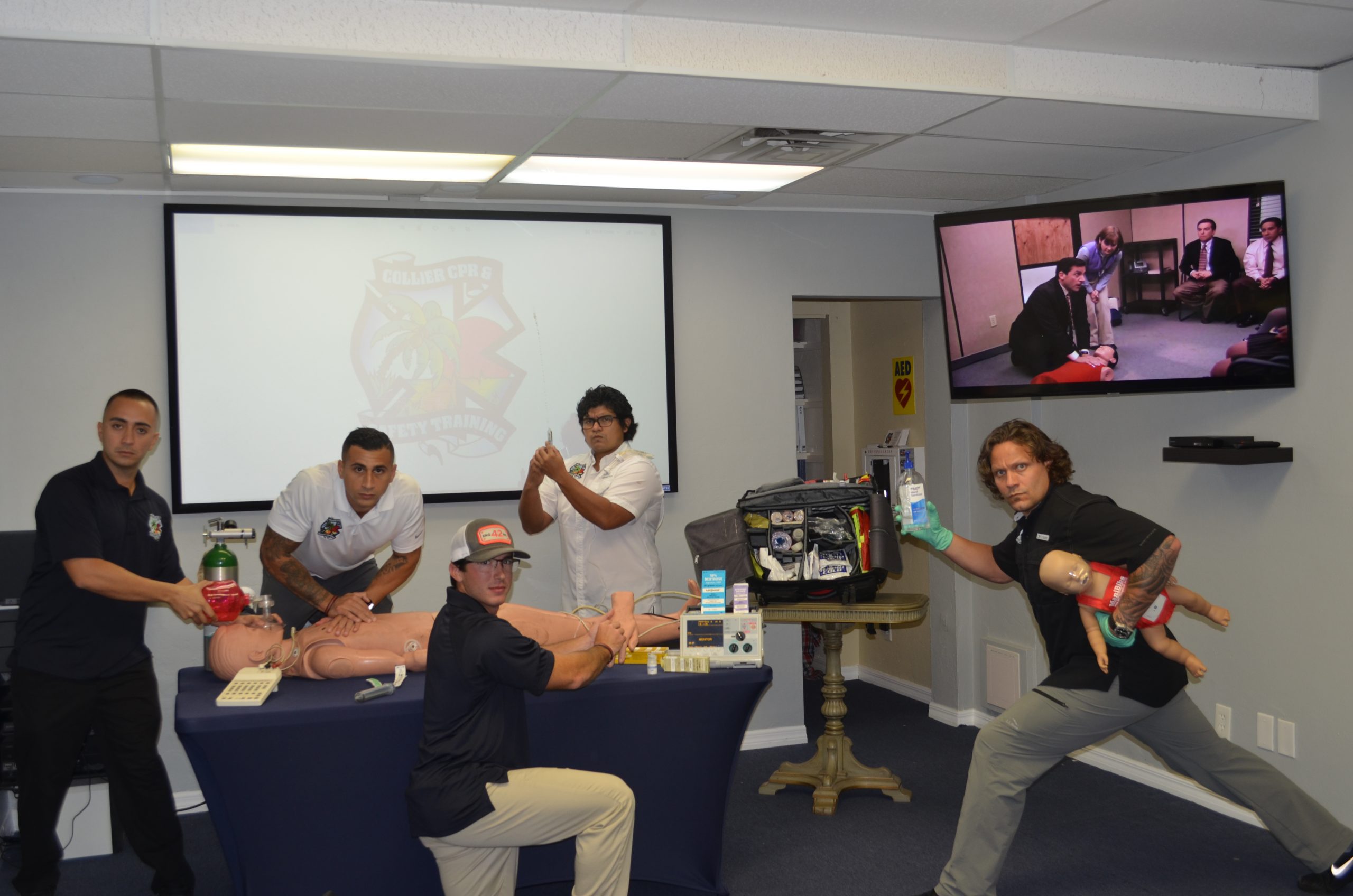 We. Have. Fun.
Private Group/On-Site Classes
Private classes available both at our facility or On-Site at yours…Contact us below for more information…
COLLIER'S PREMIER AED AUTHORITY
We handle everything from replacing batteries and pads, to implementing an AED program, to assuring compliance with local, state, and federal law, to brand new purchases…Contact us below for more info on anything AED related
AEDs / Accessories / First Aid
Our Mission
To provide lifesaving skills, products, and knowledge to our residents in an effective and efficient manner while keeping it real, fun, and really fun.
About Us
Collier CPR and Safety Training offers American Heart Association certifications for CPR/AED, First Aid, and BLS (Basic Life Support for the Healthcare Provider); plus ACLS and PALS. Ongoing Public Classes take place every week at the Collier CPR Training Facility in Naples, Florida. Private group classes can be scheduled at our location or an off-site location. Instructors are Authorized Providers of American Heart Association CPR and ECC Courses, as well as State of Florida certified paramedics and firefighters.